Well this was a nice mid-January surprise! Apple finally announced a refresh for the 14-inch and 16-inch MacBook Pro today and Mac Mini, featuring the new M2 Pro and M2 Max chips respectively.
Yesterday, thanks to some inside sources, we were able to start this hype train a bit early over on Twitter, with a tweet penned by everyone's favorite Jon Prosser:
Shown off in the announcement post, the new 14-inch and 16-inch MacBook Pro models share the same design as previous iterations, thankfully! Don't fix what isn't broken here, Apple.
In their Newsroom post, Apple has officially announced M2 Pro and M2 Max chips to some pretty excited fans:
Apple today announced M2 Pro and M2 Max, two next-generation SoCs (systems on a chip) that take the breakthrough power-efficient performance of Apple silicon to new heights. M2 Pro scales up the architecture of M2 to deliver an up to 12-core CPU and up to 19-core GPU, together with up to 32GB of fast unified memory. M2 Max builds on the capabilities of M2 Pro, including an up to 38-core GPU, double the unified memory bandwidth, and up to 96GB of unified memory.

Apple
From Apple's Newsroom page, the new M2 Pro is boasting 40% faster speeds over the previous M1 Pro chip in tasks like Photoshop:
In their new MacBook Pro announcement post, Apple gives us a taste of performance increases as a whole:
Apple today announced the new 14- and 16-inch MacBook Pro featuring M2 Pro and M2 Max, Apple's next-generation pro silicon that brings even more power-efficient performance and battery life to pro users. With M2 Pro and M2 Max — the world's most powerful and efficient chip for a pro laptop

Apple
The new MacBook Pro models, featuring M2 Pro and M2 Max are available to order today starting at $1999, and will arrive to customers and Apple Store locations on Tuesday, January 24th! Awesome!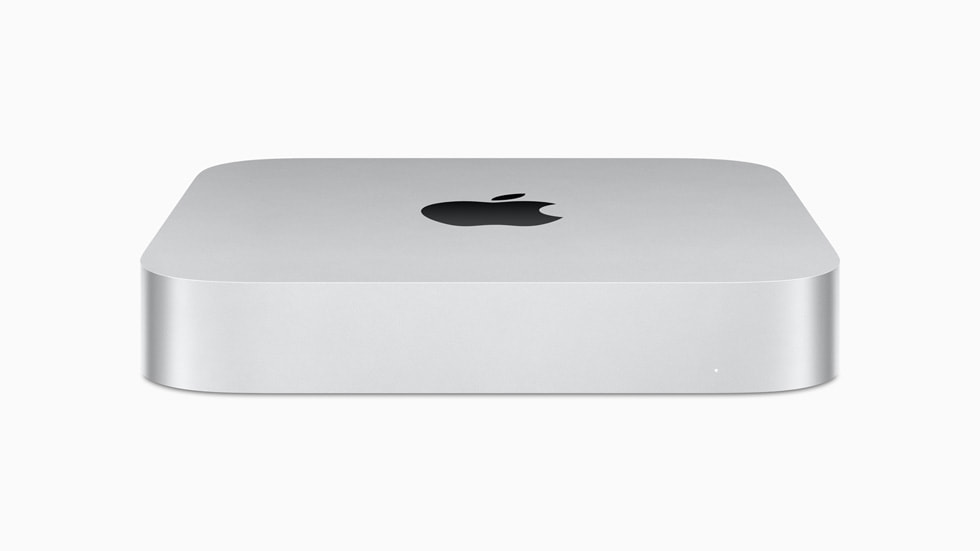 Apple also updated the beloved Mac mini with M2 and M2 Pro today as well:
Apple today unveiled the new Mac mini, supercharged by M2 and the all-new M2 Pro. With the M2 chip, Mac mini is even more powerful, capable, and affordable with a new starting price of just $599. The new M2 Pro chip delivers pro-level performance to Mac mini for the first time, enabling users to run high-performance workflows that were previously unimaginable in such a compact design.

Apple
Like the opening to the Mac Mini's announcement says, pricing starts at $599 and are available to order today, arriving Tuesday, January 24th for customers.
What a lovely surprise! Apple has finally updated some of their most prominent Macs with the M2 Pro and M2 Max chips. The laptop game and whatever game the Mac Mini is playing just got a helluva competition increase.

Good stuff, Tim!