Teenagers will always flock to whatever is seen as trendy in the moment, and now we have numbers that confirm that iPhone is indeed "what the cool kids like".
Per a report from the investment firm, Piper Sandler, we've learned via their biannual teen survey that iPhone is the top dog amongst teens. Topping 87% of smartphone adoption, it's a total blowout for Apple: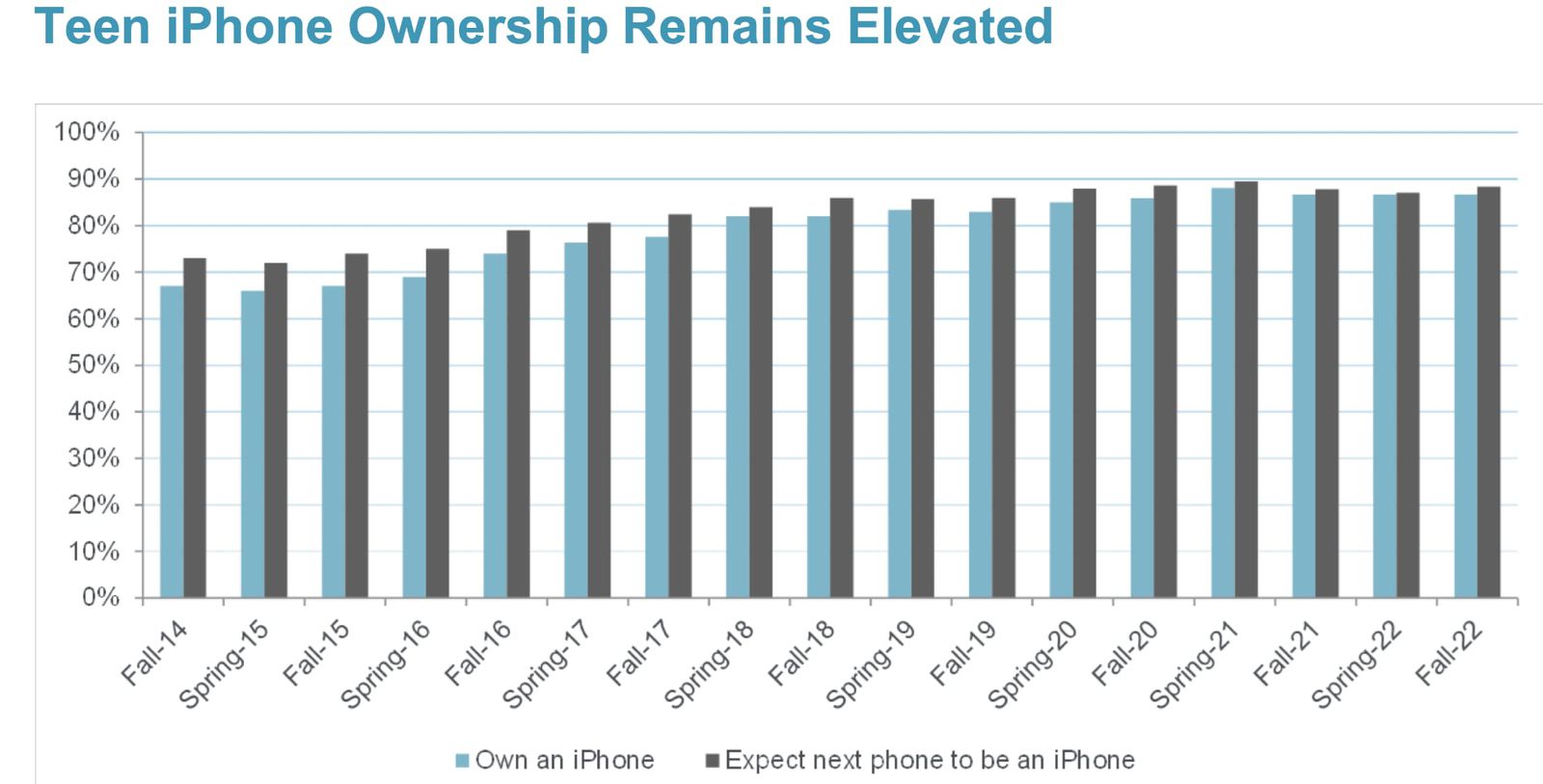 We've known iPhone popularity is always soaring, but these numbers really put it into perspective. This right here is the reason for the massive sales numbers of Apple's more budget devices like the iPhone XR or iPhone SE. Kids just want to be a blue bubble.
These numbers, in the Piper Sandler survey, also show that iPhone usage amongst teens has more than doubled since 2012 where just 40% of teens were iPhone users.
This all goes hand in hand with Apple's continually rising sales numbers, and their recent focus on services – because once everyone and their mom has an iPhone, who's gonna buy them? The good thing about teenagers is that they always want/need the coolest, newest thing and Piper Sandler has a feeling Apple knows that:
We believe the elevated penetration and intention are important given the mature premium smartphone market. Additionally, these trends are encouraging as the company continues to introduce new iPhones, which could provide a significant product cycle refresh. We think these positive trends can also be a catalyst for further services growth as well, as the install base for Apple hardware continues to grow.

Piper Sandler
Apple Watch adoption, by relation, is also on the rise amongst teens. Over 30% of teenagers are Apple Watch users, and that's a-friggin'-lot. When looking at the numbers of teens who own a smartwatch, just 5% of users don't have an Apple Watch. That's… also a lot: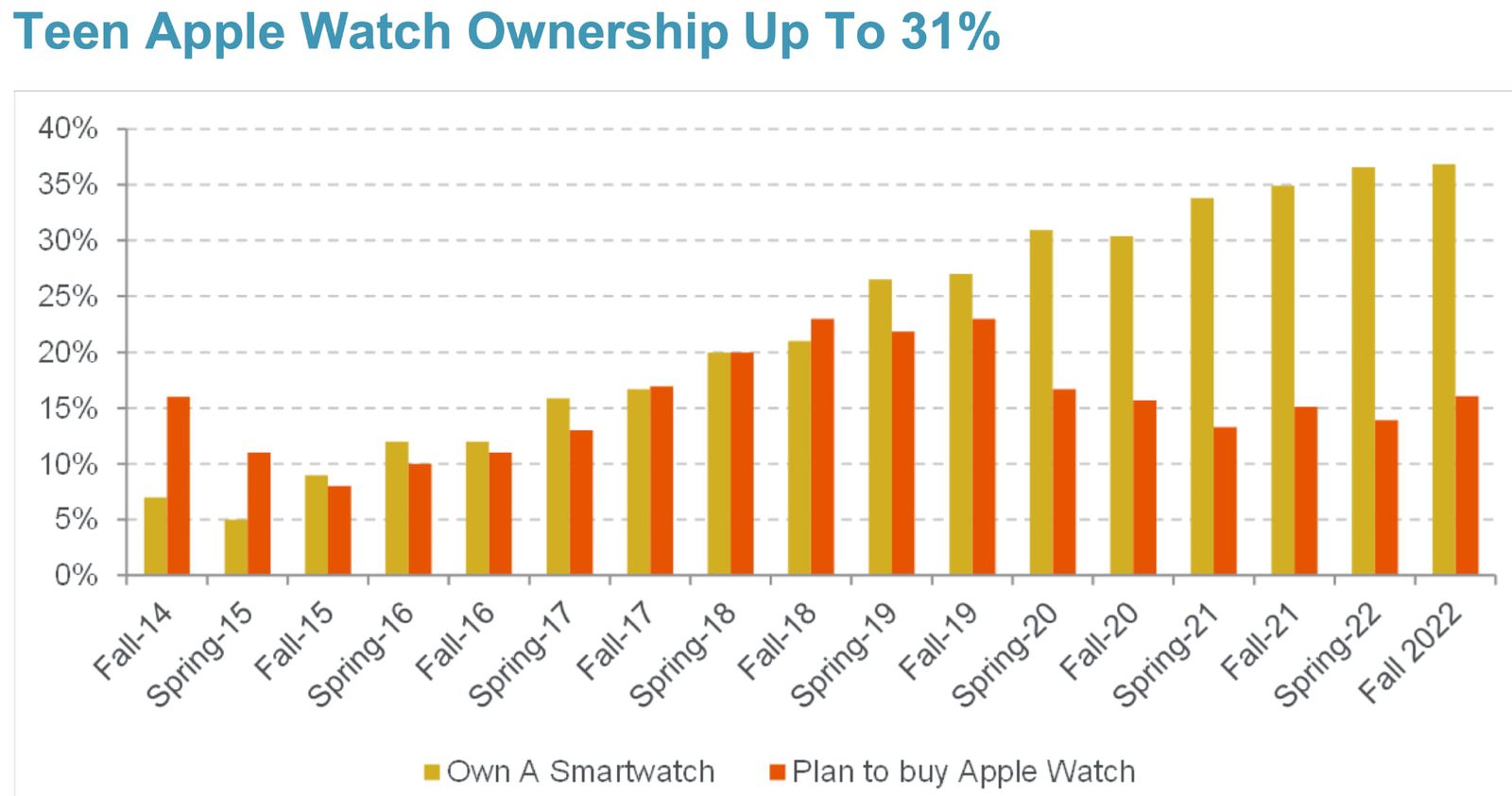 Piper Sandler's survey was taken by 14,500 teens across 47 states with an average age of 15.8. So I feel these numbers are more than fair.
Man, when I was 15/16 I was still using a friggin' Palm Centro, which was outdated even then. Times are changing', and they're starting to look very very Apple-like.