THIS LEAK WAS INCORRECT — Updated September 16, 2022
Enjoy this very professional looking gallery of images.
Click to view full-res versions.
Last year, we were the first to show you the brand new, redesigned Apple Watch Series 7. The only problem? The actual Watch was very much not that.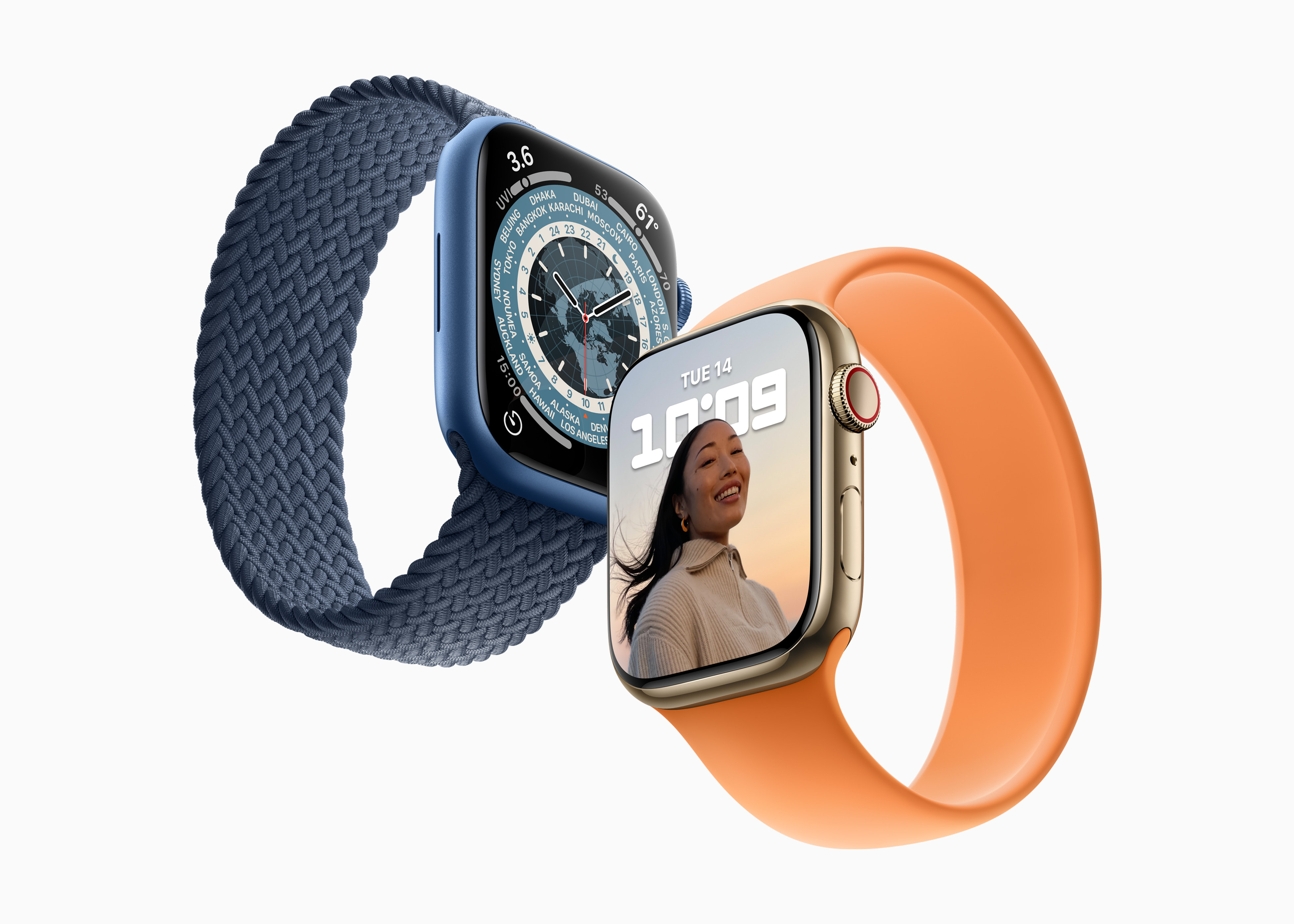 Our original renders, shown six months before the release of Apple Watch Series 7, depicted a much flatter design, giving the Apple Watch its first full makeover in years.
Up to the very last second, everyone was 99% expecting a flat Apple Watch, but then Apple went on stage and crushed our hopes and dreams.
"…and the shape of the Watch has also been refined. Both the case and the display of Series 7 have softer, more rounded corners."

– Jeff Williams, Apple
As if they were purposely referencing the leaks, while introducing the Watch, Jeff Williams went out of his way to mention that the Watch is actually rounder now.
In my defense, in my original report about the Series 7 redesign, I did mention that sources were careful to say that it could be Series 7 or Series 8.
We all just settled on that design definitely being Series 7 because it started to get backed up by other sources months later. 91 Mobiles put out CAD drawings that happened to match our renders.
Both Mark Gurman and Kuo Ming Chi said a flat Watch was coming.
It didn't though, so what gives? Was it a total lie? Did I make it up for views and YouTube money!? … or were we a year too early?
Our favorite new leaker ShrimpApplePro tweeted today saying that his source saw the glass panel for this year's Series 8 Watch, and the glass… was flat.
To be fair, his source hasn't seen the whole device, but if the glass is flat? The ass is flat.
We've now updated our previous renders accordingly to give you your first look at Apple Watch Series 8.
There are a couple scenarios that we need to consider
This is Apple Watch Series 8, in which case — cool!
This is NOT Series 8 and it's actually the new rugged version we've been hearing about. That is also a possibility
This is not a thing and I'm making it up again
But for real, that square Apple Watch exists. I've seen it. In order to make the renders we did last year, we saw actual images of the real, physical thing. Obviously Ian saw the images as well, in order to make the mock-ups.
Somewhere in Apple Park, this thing is just sitting there taunting me.
Hopefully we're one step closer to getting this new redesign.